Beneficiation processing technology test and research of one Cu-Pb-Zn polymetallic sulfide ore
Home> Cases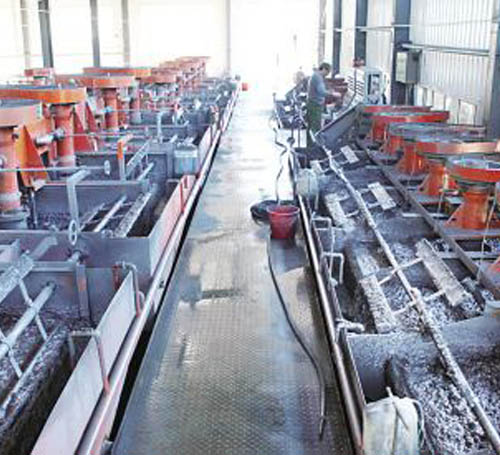 Existing problems:
The original technology can not select qualified copper, zinc and lead concentrate products.
Solution:
After testing, confirm the following processing technology: ore- give priority to float copper- separate copper and mica- give priority to float lead- lead zinc sulfide mixed floating- separate lead zinc and sulphur
Result:
Ore contains 0.8% copper, lead 3%, zinc 3.4%, in copper concentrate contains copper 23%, lead 7% and zinc 4%, copper recovery rate of 76%; in lead concentrate contains lead 74% and lead recovery rate 32 %; in lead and zinc mixed concentrate contains lead 17%, zinc 33%, lead recovery rate of 47%, zinc recovery rate of 80%.
Please feel free to give your inquiry in the form below.